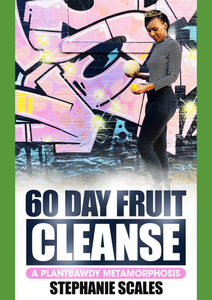 Love love love the 60 day fruit cleanse,very helpful... great info . Thank you soon very much
Very informative
I love the information in this ebook. it was quick and straight to the point and was so real.
I recommend it
This was very informative and encouraging to read before starting my suit cleanse.
60 Fruit Cleanse
I purchased the 60 day fruit cleanse just before preparing for an extended fast. Using the content and helpful tips helped prepare me for the pre and post fasting stages. The material presented is straightforward, educational and extremely insightful.
60 Day Fruit Cleanse: A Plantbawdy Metamorphosis